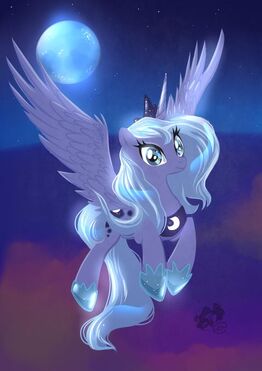 Zenoza's Own Personal Luna (ZOPLuna or ZOPL) is a NSFW tumblr page that mainly posts pictures requested from the ZOPL facebook page . Zenoza is the admin of Clopfictions and is the source of admiration and desire of ZOPL.
ZOPL speaks in the Royal Canterlot Voice .
Facebook History
Edit
ZOPL started on facebook on 2/20/12.
Milestones:
50 likes: 3/26/12
100 likes: 4/14/12
250 likes: 6/19/12
500 likes: 1/28/13
As of March 27, 2013, there are 617 likes on the facebook page.
Transition to Tumblr
Edit
ZOPL was started on tumblr as a way to escape the strictness of facebook's picture policies. This has worked out very well, and the admin's facebook accounts haven't been banned nearly as often.
ZOPL started on tumblr on 1/25/13.
As of March 27, 2013, the ZOPLuna tumblr account has 27 followers.
Facebook: Zenoza's Own Personal Luna
Tumblr: ZOPLuna (NSFW)
Ad blocker interference detected!
Wikia is a free-to-use site that makes money from advertising. We have a modified experience for viewers using ad blockers

Wikia is not accessible if you've made further modifications. Remove the custom ad blocker rule(s) and the page will load as expected.