http://askprincetoby.tumblr.com/
Ask/text/Role-play
Toby is a pegasus who lives in an alternate universe. He is a prince and a pokemon trainer.
He is the oldest child of four.
Age : 12 years old
During the great war of Equestria, he was born to Tiffany Ryu and Prince Sithmane. Soon after, it was shown that he had a gear much like his mother and his power was to move stuff.
A few years later, when his sister, Nightsong was born, he became interested in Pokemon. He trained a little

with his mother's pokemon over the years before leaving on his tenth birth day for the Jhoto region. Shortly afterwords, he got his cutie mark, a master ball. His starter, a male cyndaquil named Rolfir, was oddly colored but he didn't care.
After a few months, he barely defeated the elite four and returned home, getting a warm welcome.
He stayed in Canterlot with his family for a while before leaving for the Unova region. His starter this time was strangely colored as well but was still ignored.
He is still in the Unova reigion.
His powers include him being able to move objects. There seems to be no limits but Toby hasn't noticed yet.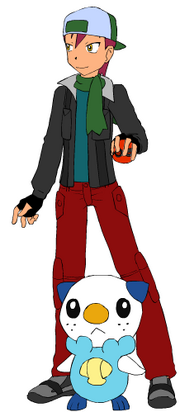 He also has a human form from his mother and a pokemon form as well.

Links to family and friends
Edit
Ad blocker interference detected!
Wikia is a free-to-use site that makes money from advertising. We have a modified experience for viewers using ad blockers

Wikia is not accessible if you've made further modifications. Remove the custom ad blocker rule(s) and the page will load as expected.