[the first elements] is a fresh new blog about four little friends from the human world who somehow got here to the pony world.  They first show carlie (human name) waking up spotting fluttershy shocked and lets her stay at her cottage and borrow her laptop to answer some blog questions.  Later they show a pegasus, sam (human name) lost in the everfree forest mentioning her other two friends piper and jenny, and carlie.   Sam thinks pinkie is a robot.
(pfff, wat.) Ask the first elements is runned by their mod [Perry],  who seems to also have a [art account.]  yes.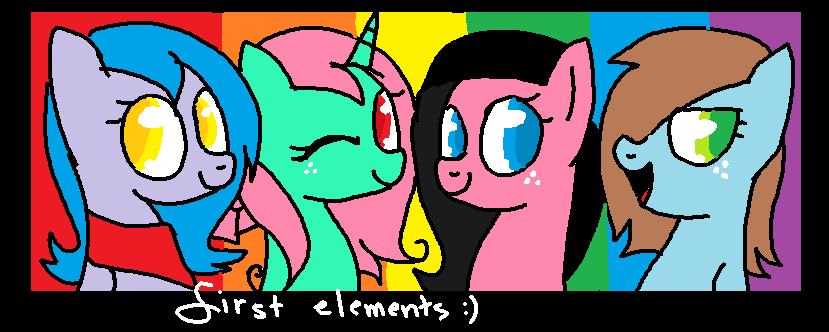 Ad blocker interference detected!
Wikia is a free-to-use site that makes money from advertising. We have a modified experience for viewers using ad blockers

Wikia is not accessible if you've made further modifications. Remove the custom ad blocker rule(s) and the page will load as expected.