"
Ask Detective Gumshooves
" is an artistic ask blog, run by a small team currently consisting of the blog's moderator/story developer, and an artist. An affilitated blog, sky-drawer.tumblr.com does concept art and may perhaps in the future be an animator for Detective Gumshooves, but this is still skeptical.
The blog itself is about the adventures that Detective Gumshooves and his assistant Carnation are going through. It was also announced that there are two further characters which are about to be introduced: Skydrawer & Wind Song. What their role will be is still indefinite.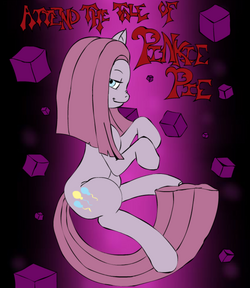 The author of the blog is probably better known for his Minecraft project that aims to clarify the circumstances that leaded to the corrupted personality of Pinkamena Diane Pie introduced in Cupcakes by Srgt.Sprinkles. It can be found
here
.
Ad blocker interference detected!
Wikia is a free-to-use site that makes money from advertising. We have a modified experience for viewers using ad blockers

Wikia is not accessible if you've made further modifications. Remove the custom ad blocker rule(s) and the page will load as expected.