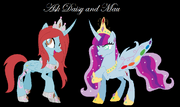 The blog
is about two Elemental Equine Princesses which are eachother's sisters (Mau is Daisy's adopted sister). They both live in Artaloona and they hang out with eachother very often.
Characters
Edit
Princess Daisy Day
Edit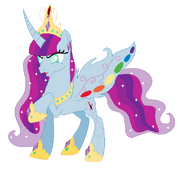 She is a very kind and playful Princess who own's Artaloona's throne after her big sister, Lily Day. She turned corrupted twice because:
when she heard Princess Celestia isn't her real mother
She gets panic attacks easily and is sometimes afraid to discover something new. She can be very curious sometimes.
Princess Mau
Edit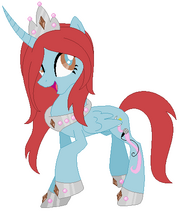 She is a very helpful and talented Princess who is Daisy's adopted sister. She spends lots of time together with her friends and big sister.
Ad blocker interference detected!
Wikia is a free-to-use site that makes money from advertising. We have a modified experience for viewers using ad blockers

Wikia is not accessible if you've made further modifications. Remove the custom ad blocker rule(s) and the page will load as expected.