Ask Bacon Luna



Ask Bacon Luna tumblr

Owner
Captain Literal
Blog type
Ask
Status
Active
Date Created
7/7/2013
Main Character(s)
Bacon Luna
Supporting Character(s)
N/A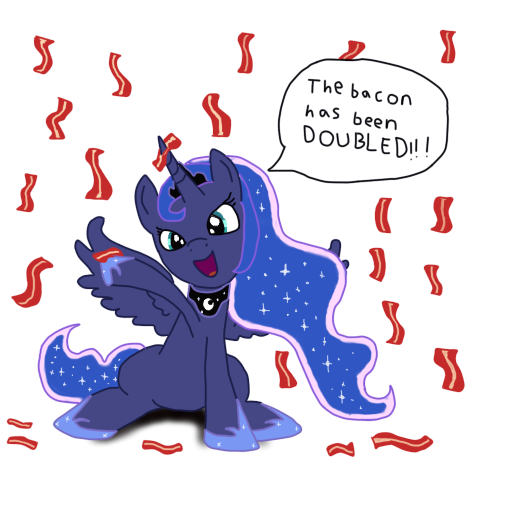 Ask Bacon Luna is a fun blog that has combined two things: Bacon and Luna. 
People ask the adorable bacon loving version of Princess Luna, anything at all to recieve entertaining, often comedic responses, making it truly an enjoyable blog. 
Bacon Luna is still relatively new to the tumblrverse as the character is only 1 month old, with over a hundred followers.
With all the potential it posses, and already growing fan base, Bacon Luna definitely is worth a follow.  
If you don't believe me, go see for yourself! 
http://askbaconluna.tumblr.com/
Ad blocker interference detected!
Wikia is a free-to-use site that makes money from advertising. We have a modified experience for viewers using ad blockers

Wikia is not accessible if you've made further modifications. Remove the custom ad blocker rule(s) and the page will load as expected.