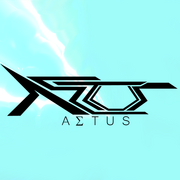 Aetus is a brony musician who makes all sorts of music of different genres. He has made over ten songs for the brony community and produces a wide range of music, ranging from Acoustic Funk to fully Orchestral pieces to Electronic music.
Aetus is currently a member of the Xaguar duo, which consist of himself and Splint, another artist, and they produce Electronic music ranging from Progressive House to Drumstep.
Aetus recently opened up a Tumblr so that fans may ask him questions if they had any queries they would be able to ask him personally, or even to merely submit anything they like to him.
The link to his blog can be found here: http://www.tumblr.com/blog/ask-aetus
Ad blocker interference detected!
Wikia is a free-to-use site that makes money from advertising. We have a modified experience for viewers using ad blockers

Wikia is not accessible if you've made further modifications. Remove the custom ad blocker rule(s) and the page will load as expected.